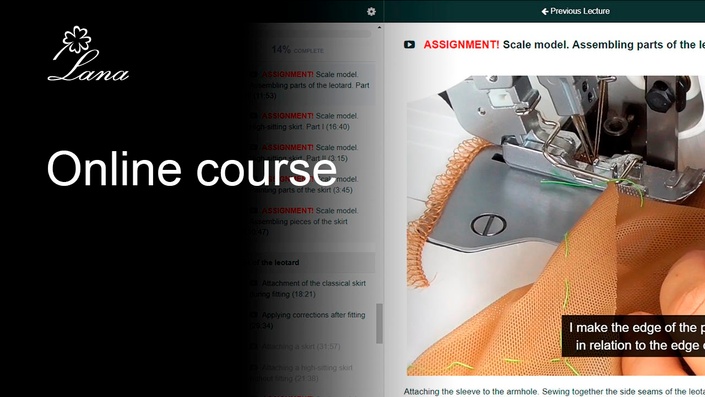 Complete course of sewing rhythmic gymnastics leotards
English version
What I can teach?
I am able to teach you sewing technologies, that are used in our workshop for production of rhythmic gymnastics leotards, I shall reveal our secrets and "know-hows".
The majority of technologies, which we use in our workshop, were developed by me personally, when I started sewing rhythmic gymnastics leotards; they were refined and improved to perfection during many years of existence of our workshop.
I shall teach how to professionally sew a leotard and enjoy the creativity of the process.
What I am unable to teach?
I explain how to avoid mistakes in designing, but it is a matter of practise to be able to create beautiful drawings.
I also demonstrate how to draw an applique, explain the main principles of arranging applique elements on leotards, but at the same time I am unable to move your hand to make everything look beautiful.
I explain how to correctly paint and shade elements of leotards for it to start to play, I am unable to make decisions for you on which colours to choose for your leotard, and again I can not move your hand to make painting look professional.
Your Instructor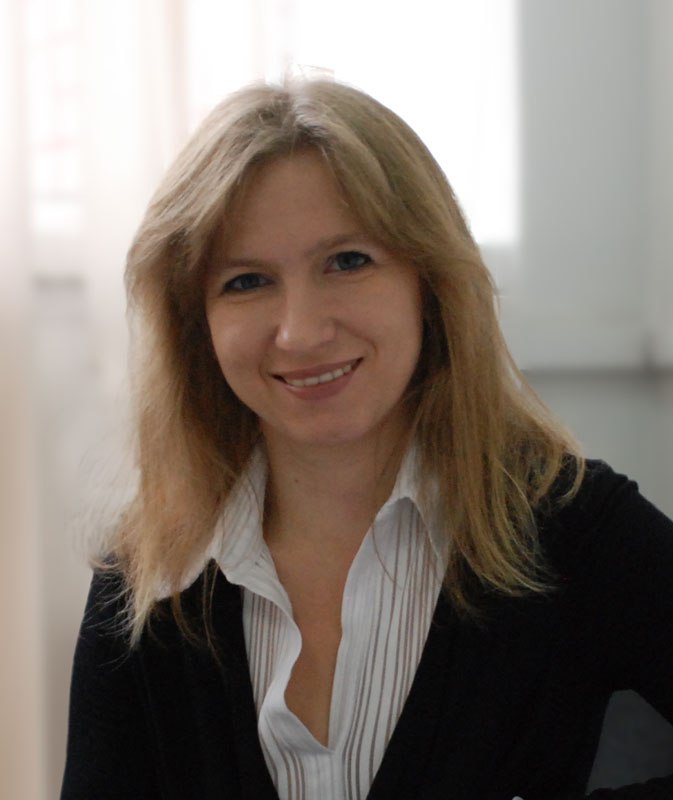 Svetlana is a graduate of the "British Higher School of Art & Design".
Art director of Lana's workshop, where leotards are created for the best gymnasts of the world, such as Margarita Mamun, Dina and Arina Averina, the Russian national team in group exercise.
Author of many well-known designs of leotards for rhythmic gymnastics, which are copied all over the world.
The developer of unique technologies for creating leotards for rhythmic gymnastics.
The author of a unique online course that teaches the process of creating costumes for rhythmic gymnastics from A to Z
Class Curriculum
Making a base pattern of a rhythmic gymnastics leotard
Cutting out leotard pieces
Frequently Asked Questions
How does the online course work?
The course is built from a sequence of video tutorials, some of which have assignments. If you want to get the certificate that confirm you finish the lana school you need to make assignments. Access to the sections of the lessons opens by the shedule from your enrolling. After about 45 days all lessons will be available for viewing, except for the last two - they will be open to your access by Svetlana personally if you complete all the tasks. If you want to learn how to sew leotards for rhythmic gymnastics as Svetlana, you need to sew a scale model and a test sample and this is possible only under the supervision of Svetlana, who will check your tasks and, if necessary, correct them. Watching a video will not make you a master, of course; you will be able to get closer to a real skill only after going through all the stages under the guidance of the experienced mentor and learning all the techniques and methods with your hands.
How to do an assignment?
After watching a video tutorial, you complete an assignment yourself, take a photo of what you've done, attach it in the comments to the lesson and wait for Svetlana to check your assignment. You can keep watching the video tutorials further, but you should not complete the following assignment until you get Svetlana's approval of your previous one.
When are the assignments checked?
Svetlana checks assignments at least once a day somewhere between 9-00 and 21-00 Moscow time. If it is possible, Svetlana checks assignments several times a day.
What materials and equipment do I need to complete assignments for the course?
In the first lesson of the course, which is free, you can get a list of the necessary equipment and materials to complete all the assignments of the course. It is recommended to purchase all the necessary materials beforehand in order not to waste time during the course.
Are there any materials that are difficult to source outside Russia?
Difficulties may occur with the purchase of graph paper and paper of A4 format. This issue especially relates to students from the United States, where the inch system of measurement is still in use. In our course, we use a metric system of measurements. You can make a millimeter graph paper yourself by having it printed out, A4 format paper can also be cut out from a paper sheet of a slightly larger size. As for textile paints, you should use those that can be purchased in your country, and do not attempt to source exactly the paints and outliners that are used in the course. It is most likely there are similar materials in your country, you just need to get samples and test them.
Do you help to purchase necessary materials?
We are working on creating an online store where you will be able to buy everything you need to pass our courses, but we do not expect to open a store until summer 2018.
How do I understand what Svetlana is saying if I do not understand Russian?
We decided not to dub Svetlana's speech, but only created subtitles. Help in translating subtitles was provided by professional translators. The translation was viewed by native speakers and confirmed that it was executed in compliance with professional terminology. You can check translation in the free lesson section. However, we assume that some inaccuracies and errors may be present. English is different in Australia, the US and the UK. We highly appreciate if you let us know of any mistakes you have found in the tutorials so we can fix them.
How long do I have access to the course?
Depending on the payment option you choose, you will receive access either for 4 months (120 days) or" unlimited access" after making a one-time payment, or, if you select a monthly payment, you will have unlimited access until you unsubscribe from the course.
How long does it take to complete all the assignments for the course?
Experience with Russian-speaking students showed that for all tasks, taking into account alterations and corrections, etc., and the level a student's skill, you need about 60-80 days.
Why should I have access for 120 days if I can complete all tasks in 60 days or even earlier? Isn't it better to use monthly payment?
During this course you will learn the basic techniques that are used when sewing leotards for rhythmic gymnastics, acrobatics and synchronized swimming, using a scale model as an example. But when you take on sewing your own full-size leotard, you will most probably have questions and it is better to have the opportunity to consult Svetlana rather than not.
What if after paying for the course, I realise I have made a mistake, finding the course of no practical use or too hard for me to complete?
Within the first 30 days after the payment, you can contact us and get a refund.
Do I receive a certificate after the course?
If you complete all the tasks and sew a scale model of a rhythmic gymnastics leotard, if you also sew, paint and decorate with Swarovski crystals a test sample with Svetlana confirming your level, then you will be issued a certificate of the course completion on sewing leotards for rhythmic gymnastics. An electronic version of the certificate will be sent to your via e-mail, the signed and stamped original will be posted to your address by Russian post.
Can I get help after completing my course?
Students, after finishing the courses, have access to a closed group in the Russian social network Vkontakte, where they can receive advice from both Svetlana and other students. You can exchange experience, arrange joint purchases, etc.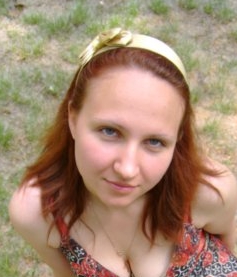 Svetlana! The course has been simply extraordinary! Each lesson is a total immersion in the amazing and magical world of beauty. In 2014, my daughter started training in rhythmic gymnastics (it is a similar story for most mothers). And here I am, the one who claimed she would never sew, I was firmly convinced that I could, cut the first leotard. Ugly and crooked, with a thick layer of paint. But my daughter fell in love with it and was overly happy. And then I came across your work. My enthusiasm simply can not be described in words, how wonderful they were! But, unfortunately, I could not leave the younger child to study. And I waited ...
I tried many ways of cutting the leotard base. Readjusted, corrected. And finally, you have opened online courses! Dear Svetlana! Accept my sincere gratitude for your work, patience, talent and desire to pass on your knowledge. Each lesson is an invaluable bundle of knowledge and experience!
I can say with certainty that it was thanks to you that I was able to find something that really pleased me. I know how you feel about the copies. I also have 2 copies of your work. Not being able to learn at the time of tailoring from you, I tried to learn from your work. Svetlana! Creative inspiration! I wish you good luck, lots of health and happiness to you and your team! I bow low before you!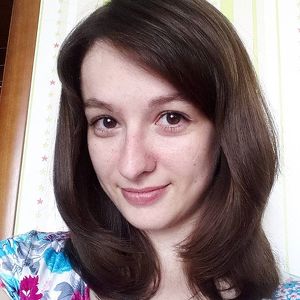 Svetlana! It is very difficult to describe in words all the enthusiasm that I feel after passing your course!
Before training, I sewed just one leotard for my daughter, literally "by trial and error", making a bunch of bloopers, mistakes, repeatedly ripping and stitching again. But still there was a billion questions. And after completing all the lessons, I finally found the answers to all my questions and even more!
Thank you very much and your spouse for this unique, titanic and priceless work, responsiveness and patience to your students! I feel sad to part with this course, because it almost feels like " home" =)) But I'm looking forward to your new course on sketches!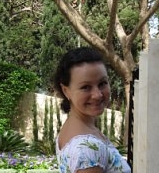 Svetlana, I thank you for such a wonderful course! For those who cannot come to you personally - this is a find, it's a treasure. I'm glad that I was able to finish my studies, reached the last lesson and, after all, something happened (Hurray !!) as a result, I got to sew, draw, decorate and just receive plenty of positive emotions from the learning process and the creation of such beauty.
After the course all stages of the process are more settled in my head. Thank you for the straightforward explanations and clarity of understanding of technical nuances. Now it's a little thing left, to practice (sew) and achieve the best result. As a coach, it's close to me. While creating a new music composition, I will learn to create a leotard for it to complete the image of a gymnast. THANK YOU !!!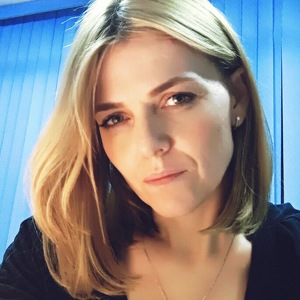 Thank you very much for brining this project to life. I still can not believe that it exists, and I was your student who managed to complete the study. Honestly, I am still overly excited and cannot stop jumping from happiness!!!
After completing the course, I believe to have become an absolutely different person, as if everything had turned inside out and fell into one place.
As a beginner, it was incredibly interesting, I used every opportunity, every spare minute to read and watch the tutorials. I was so eager to finish each lesson asap to start a new one.
This time of being a student was like "Alice in Wonderland" to me. The fairy tale is over but I still have an unbelievably beautiful miniature masterpiece in my hands. I call it a mini leotard, which kept all the magic of emotions from the completed course. It is incredibly gorgeous!